PW-CX80 Air-cooled Xenon Lamp Aging Test Chamber
Introduction:
Used for a variety of automotive parts and interior trim, electronic dashboards, printing and dyeing, dyestuff, decorative materials, etc. to simulate sunlight artificial aging characteristics test.
By setting the conditions of solar irradiation energy, temperature, humidity, and various climatic daytime and nighttime alternation in the test chamber, it provides the standard required simulated natural environment to test the fading, aging, softening, hardening, cracking, and other performance changes of materials.

Volumes, Dimensions and Weights:
Nominal internal volume: 80L
Test chamber dimensions: W(500)mm × H(400)mm × D(400)mm
Overall machine dimensions: W(700)mm × H(1950)mm × D(1100)mm
Weight: 150KG

Specimen Restrictions:
This test equipment prohibits
Testing or storage of flammable, explosive or volatile substances
Testing or storage of corrosive substances
Testing or storage of biological specimens
Testing or storage of specimens from strong electromagnetic emission sources
Testing or storage of specimens of radioactive substances
Testing or storage of specimens of highly toxic substances
Testing or storage of specimens which may produce flammable, explosive, volatile, highly toxic, corrosive or radioactive substances during testing or storage
Specification:
1. Test environmental conditions:
Ambient temperature of -10~+28℃, relative humidity ≤85%
2. Test method:
National standard GB/T16422.2 American standard AATCC TM16 ASTM C1442
3. Xenon lamp power:
Long-arc xenon lamp 2.5KW *(3) GB/T16422.2



4. Xenon lamp wavelength:
250-800nm, the maximum reproduction of the sun's aging mechanism, can be set to be tested for 24 hours of continuous exposure to the equivalent of summer noon light environment, compared with the actual outdoor environment, its average light intensity is stronger, the average daily exposure time is longer, so that test results can be quickly derived.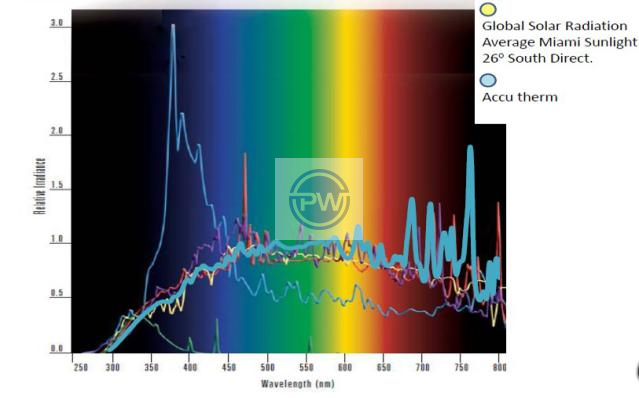 5. Irradiation intensity:
0.30-0.57 W/M2 (at 340nm) adjustable
0.66-1.22 W/M2 (at 420nm) adjustable
35-70 W/M2 (at 300-400nm) adjustable
300-800 W/M2 (at 300-800nm) adjustable
650-1200 W/M2 (at 300-3000nm) adjustable
6. Irradiation intensity adjustment:
Microcomputer + PID + digital power supply + xenon lamp infinitely adjustable
7. Irradiation intensity measurement:
(1) Without sun-eye, manual calibration
(2) With sun-eye, automatic measurement
Sun-eye measurement principle: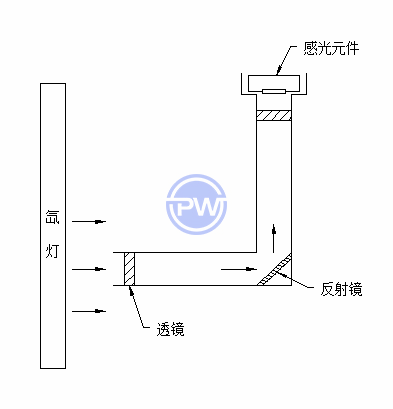 8. Filters:
S1 high purity quartz glass, so that the spectral stop value of irradiance on the specimen is similar to the value of ground daylight
Modular design, can be optimized according to the test space combination
Depending on the environment, you can choose to simulate direct sunlight or sunlight transmitted through window glass
Generally, no filter replacement is required unless the filter is damaged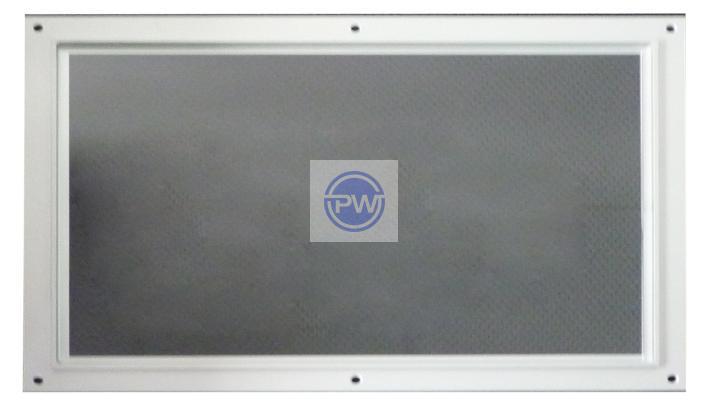 9. Black plate temperature range: (room temperature +10°C) to 100°C Adjustable
10. Temperature fluctuation: ±0.5°C
11. Temperature uniformity: ≤±2°C
12. Humidity range: 45%R.H~75%R.H adjustable, darkness: 20%R.H~98%R.H adjustable
13. Humidity deviation: +2%R.H-3%R.H
14. Arc centre to pallet distance: 200-400mm (80L) 200-500mm (175L~225L) adjustable
15. Dark cycle, irradiation cycle: 0 to 9999H adjustable
16. Rain cycle: 0 to 9999min adjustable
Company Profile
PW Instruments (Guangdong) Co., Ltd is committed to helping customers reach their goals in terms of quality and cost-effectiveness by providing the latest testing instruments as per internationally recognized standards. With an extensive global supply chain in some countries, we are trusted by industry leaders, research scientists and laboratory management managers.
PW was established in March 2007 by Mr. Peiwu Liu, a senior expert in the field of innovative R/D. Our production base is located in a world-renowned manufacturing area in Dongguan city, Guangdong Province, where the technology boom has attracted a large number of professional engineers and elites.
In order to better serve customers in East China, PW Instruments (Shanghai) Co., Ltd. was established in Shanghai, and an instrument exhibition hall and testing center were set up in Suzhou Industrial Park. It is an enterprise integrating R&D, production, sales, import and export. It has been recognized by customers for many years. Through years of operation, the company has gathered a group of talents with considerable qualifications in the industry and accumulated a large number of high-quality customers at home and abroad in the past decade.
PW has its own industrial design capabilities, the appearance and texture of products are good, the measurement and control system department has independent research and development capabilities, and the performance of the developed measurement and control system is stable. It is designed and developed completely in accordance with various national standards, international standards, and industry standards such as GB, ASTM, AATSS, JIS, EN, etc., and is currently used by users in various industries around the world.
At present, the products developed, produced and sold by the company are divided into three parts: material testing machine division, reliability test chamber division, and measurement division. The products are universal material testing machine, customized tensile and compression testing machine, peel strength testing machine, physical testing equipment, image measuring instrument, 2.5-dimensional, three-dimensional coordinate measuring machine, three-dimensional scanner, full-size measuring instrument, and rapid size measuring instrument, precision oven, high and low temperature test box, constant temperature and humidity test box, rapid temperature change test box, thermal shock test box, walk-in constant temperature and humidity room, UV ultraviolet weathering test box, xenon lamp weathering test box, full sets of test equipment for new energy lithium batteries, etc.
The products are widely used in automobiles and parts, 3C, smart wear, new energy lithium batteries, molds, casting die-casting, furniture, tape, film, die cutting, packaging, aerospace, scientific research institutions, quality inspection, drug inspection and other fields.
At this moment, we will not be complacent about our achievements. We will work harder than ever to provide customers with affordable and effective solutions through extensive communication with potential customers around the world to stimulate vitality and enrich experience.
PW is going to fulfill the ambition and vision to be one of the best manufacturers in the world under the powerful leadership of General Manager Liu.
Wordshop Equipments
Machine Video
Corporate Culture
Vision: Become a world-renowned instrument manufacturer
Mission: Provide customers with high-quality testing equipment
Values: Customer satisfaction is our aim.